New Venture Design - Right-On-Target
Interdisciplinary collaboration with Commerce students towards an entrepreneurial experience aiming to formulate a business plan and engineer a viable product. Our product is a revolutionary pool/billiard training aid that offer visual aids to improve player shots, making the game much more exciting and approachable. Technically, I learned the fundamentals of computer vision and prototyped in C/C++ with the OpenCV library.
OpenGL Computer Graphics - Animation and Model
Using GLUT and OpenGL in C/C++, programmed an interactive 3D environment of realistic models of buildings from campus based on customized standardized text files.
Ternary Elevator Simulation
Design, implement, and document a three-elevators simulation involving user interaction and incorporating error handling and fault tolerance. Many different scenarios were thought of, put into the design, and used as test cases.
Multi-OS Server Experiences
From Jul 2005 to Present
Experienced with Windows, Solaris, AIX, various Linux distros both natively and with hypervisors (VMs)
Configured a headless linux server running ssh, ftp, samba, git, mysql, php, and apache
28th Richmond Scouts Website
From Sep 2008 to Present
Design, implement, and maintain the official website that use PHP and XML for the scouting group.
Adopted self-hosted wordpress to allow for multiple authors to write new posts.
http://richmond28.asnscouts.org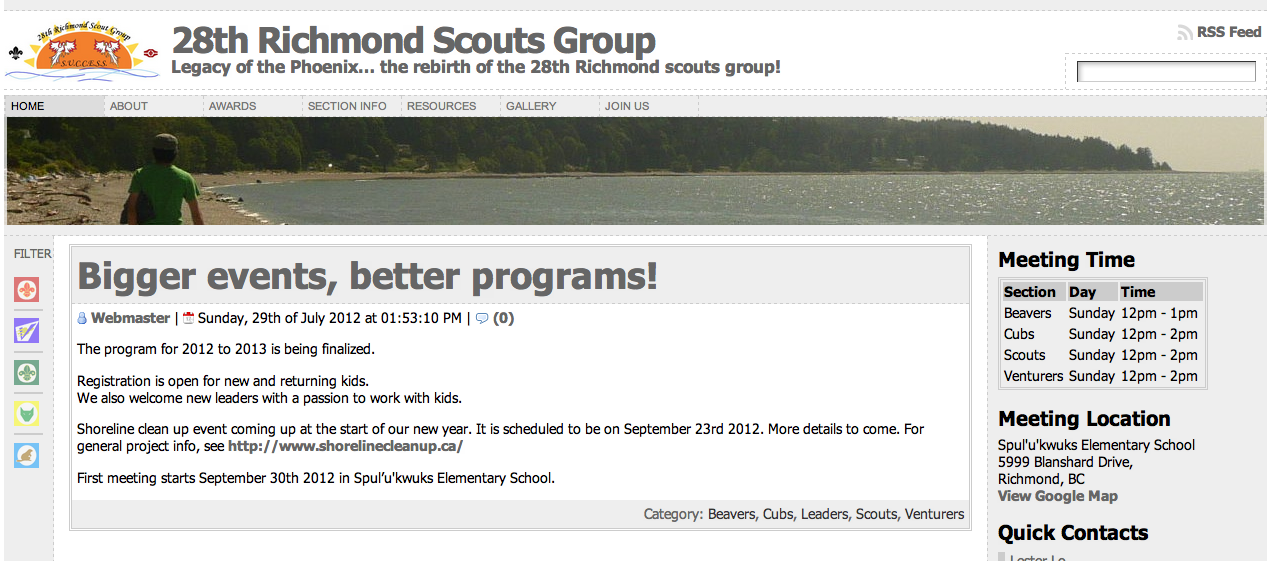 Personal Web Development
From Jun 1997 to Present
From my very first HTML page, design, draw, code, and debug my personal website. You're here right now. This is the site, after going through different versions and web technologies (XHTML, XML, PHP, Javascript, VBscript, CSS etc.)
SDL Tic Tac Toe
August 2009
Based on a SDL tutorial, implemented a Windows GUI Tic Tac Toe game using Code::Blocks. The game is written in C/C++ (OOAD/OOP) using SDL and SDL_image .
Features include:
Start screen with menu
1P and 2P game modes
Unbeatable AI
Instructions/help screen
Keyboard commands
Continuous play until user decides to quit
Robotics Controls Simulations
Using MATLAB simulink, VR Toolbox and Novint Falcon, simulated a PUMA560 manipulator that is capable of moving the gripper corresponding to user input motions
I/O Subsystem Design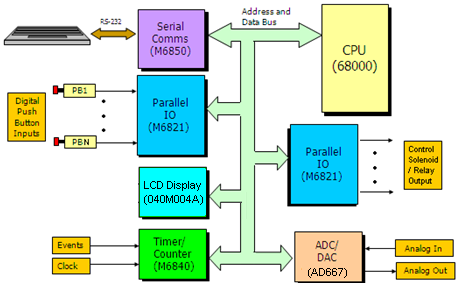 Given a set of requirements for a mini computer system, designed the circuitry for the I/O subsystem interfacing with several different peripherals including, analog input/outputs (using DAC/ADC), LCD, microswitches, keyboard, and relays/solenoids through Serial/Parallel connections.
8-bit Divider IC Design (VLSI)
In VLSI course, designed, laid out, and simulated a functional 8bitdiv00bit divider using Quartus II and hardware description language written in verilog. Also used the user-unfriendly magic tool for layouts and irsim to verify functionality and simulate timing results.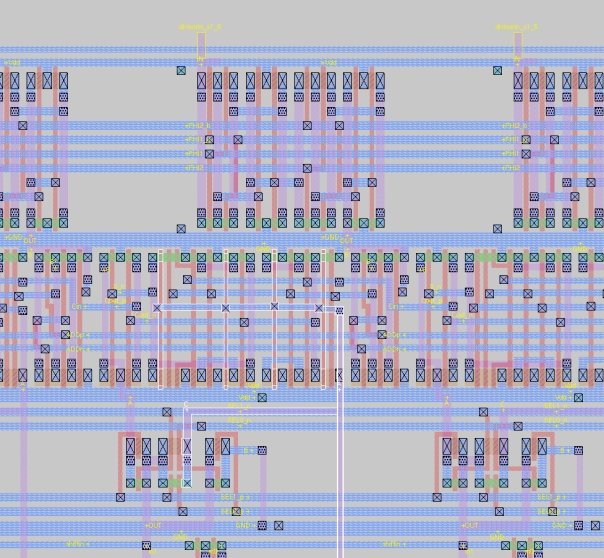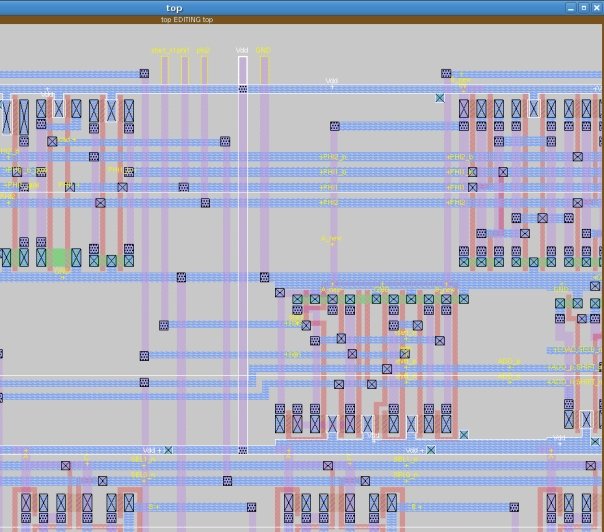 PCI SATA Controller
Under the supervision of Professor Guy Lemieux, implement and verify a prototype PCI SATA controller that meets the AHCI specifications using a FPGA development board.
Coin Search and Pickup Robot
Using the Motorola HC08 microcontroller, program in C and assembly language, design and build an automated robot to detect and pickup coins and avoid metal decoys.
Liquid Level Sensor

Designed and built a liquid level sensor to measure the amount of beer (replaced by water) in a glass
Set up a circuit connecting the capacitors, the speakers, and the LCD display panel to the CME11E9 development board
Used MATLAB to evaluate an equation for liquid level with respect to capacitance
With a 68HC11 microcontroller, programmed in C and assembly to compute the liquid level